11.17.11
So funny story… Remember how I talked about how Daylight Savings Time totally screwed up my exercise schedule? Well, David and I decided to try to walk in the mornings sometimes instead. This was a big deal for me, because I hate waking up early, and I hate being cold. I thought that at least I'd have a little time to adjust to the cold thing, since it was in the 80s yesterday, but when we got out there this morning, it was freezing.  By the time we got to the end of the block, it was pouring. Wamp wamp. It's amazing how yesterday it felt like September, but today it is definitely late November. I'm trying not to succumb to SAD and crawl under a down comforter for the rest of the day, but it's a struggle.
I've been really busy this week. I wasn't expecting it, but it's been a good thing. I've felt productive every day, and not like I'm wasting a ton of time, which is such a rewarding feeling. HOWEVER, being super busy with work makes me a really boring person. People ask me how I've been, and what I've been doing, and my answer is usually "… sitting in front of the computer 24/7? developing an addiction to Friday Night Lights, which has been playing in the background? I couldn't tell you what anyone on the show looks like, but I like hearing voices during the day."
Does anyone else like having the tv on while they work? I can't have it on when I'm writing, but otherwise I like something to be playing. It can't be like, reality TV or anything with a laugh track, and it has to be the right mix of music and talking. 30 Rock is perfect, because it has such a great score. I think I like it because a) it's kind of like having a coffee shop for free in your house, and b) my brother talked incessantly growing up so hearing meaningless chatter reminds me of home. (I wonder if he reads my blog? I guess I'll find out!)
Anyway, let me tell you some of the things that have been keeping me busy!
I put more stuff up on my etsy shop. I've been thinking about doing printable cards for a while now, and I finally have. While I love (lovelovelove) making actual paper goods that I can hold in my hand, and then send on to someone else, I also understand that if you are on a budget, or late sending out cards, you might not be able to order custom made stuff. My goal is to help people connect with others, and look good while doing it. Printable photo cards are perfect for that. They're inexpensive, they look unique, and you can print them on your own time and budget.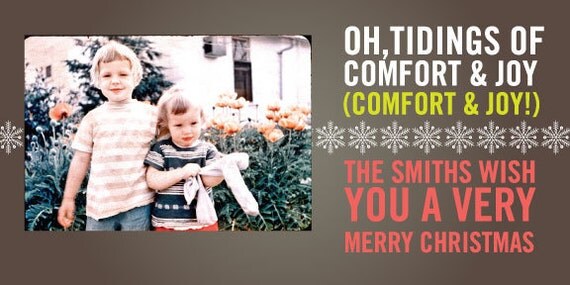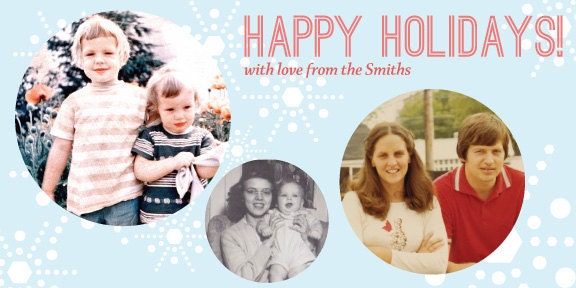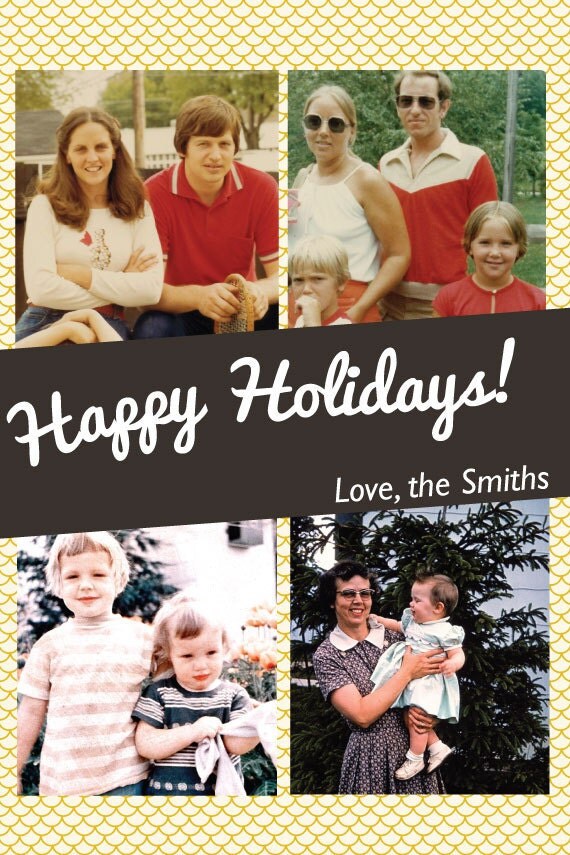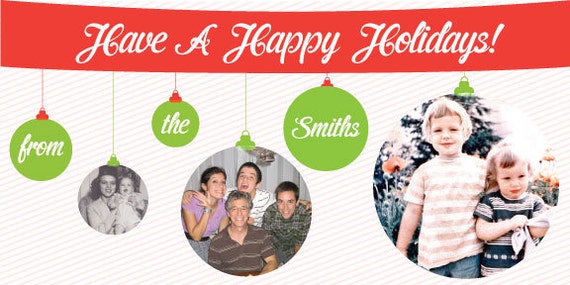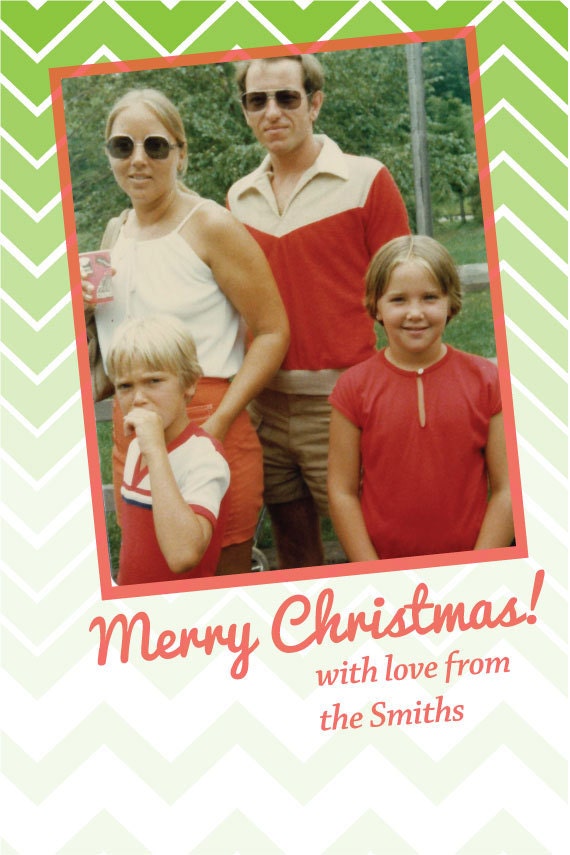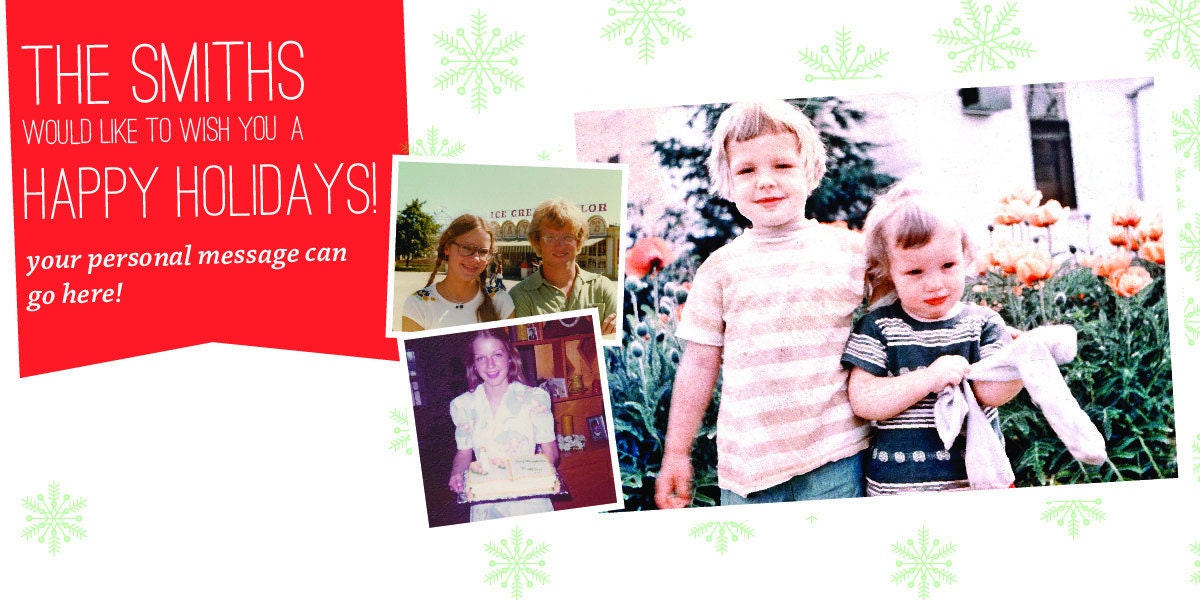 You can also customize them to include your own greeting and message, and obviously your own photos. I used old family photos because they make me smile. I love looking at pictures of my parents and aunts and uncles when they were younger, and seeing what their lives used to be like. It's like going back in time. Click any of the photos to go to the shop listing, or click here.
I would also like to encourage you to sign up for my newsletter. Click this link to go to the signup form. I don't send it out very often, because let's be honest, I am not yet organized enough to put together a daily or even weekly newsletter, but that means less annoying emails in your inbox, and more quality information, like new products and special deals that you can only get through the newsletter. It's awkward, because I personally know almost every person on the mailing list right now, and I feel kind of like a goober trying to sound all official when I could literally just text them and be done with it, so do me a favor and sign up!
I suppose while I'm shamelessly plugging myself, I should point you all over to the social media links right under my sidebar links…. You should click those!
Okay, it's back to working and Friday Night Lights for me. I can feel myself developing a Texas accent. It's real cute, ya'll.